Digital Marketing for Small Business
Drive Traffic - Drive Leads - Drive ROI
Tech Media Marketing, Inc. employs a variety of Digital Marketing Strategies to increase the traffic to your website and help you convert those website visitors into customers. 
We start with a complete audit or analysis of your existing website and traffic-building strategies.
Once we've researched your existing website and current internet marketing program, as well as research keywords and relevant media for your specific type and place of business, we will make recommendations of strategies that best fit your business and industry for your local market area.
From Search Engine Optimization and Video Marketing and website design, to Blog Websites, Content Writing to online behavioral advertising and client conversion, we offer a variety of packages to increase the traffic to your small business website and grow your business online.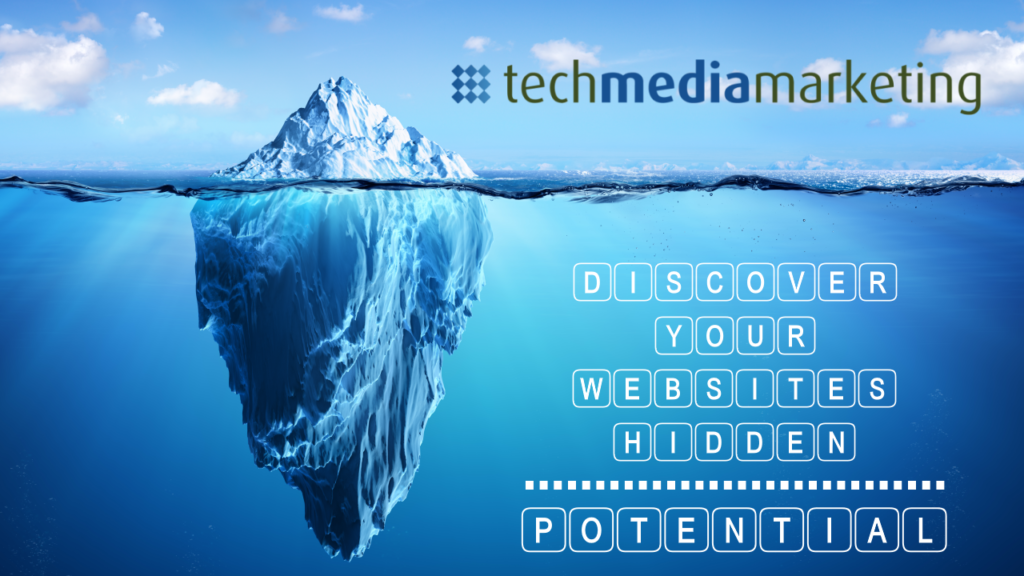 Search Engine Optimization
Website Search Engine Optimization strategies vary widely, and are not created equal. Some of the most common strategies to optimize your website for search engines include optimizing content on the website, including text, images and video on the front end and metatags or keywords, titles and descriptions on the back end. This is just the beginning. 
Our Search Engine Optimization program is extensive and is based on years of search engine optimization or SEO experience. We utilize a variety of "White Hat" SEO or approved Search Engine Optimization Strategies to elevate your website to the top page of Google and other search engines to significantly increase traffic to your small business website.
A few of the SEO strategies we use (without giving away our secret recipe!)
Relevant keyword research and analysis
White Hat, relevant content-driven keyword backlinks from High PR Websites
Website Content Management
Article Writing and Distribution
Video Marketing and Integration
Social Media Integration
Blogging
Press Releases
If your website is not coming up on the first page of google for a search for your type of business in your market area then you are missing out on additional business.
92.6% of all search engine searches started at google in 2021 according to Comscore.
The organic (free) search results on search engines receive 75+ % of the click-throughs to their websites while pay-per-click or PPC advertisers only receive less than 25% of the search engine traffic.
Tech Media Marketing, Inc. can help you build your business online.
Request a FREE Website Digital Maketing Audit for Your Small Business
Submit you website and contact info and we will analyze your website digital marketing for your small business in your local market. This is a free service provided by Tech Media Marketing, Inc.
We will take a look at:
Search Engine Optimization – SEO
Image Optimization
Video Marketing
Content Messaging
Social Media Integration
Client Conversion Strategies
The Internet Marketing Monster!
Do you have an internet marketing MONSTER working for your business. A Digital Marketing partner that isn't afraid to tell you what you don't want to hear? At Tech Media Marketing, Inc. our clients success comes first. We are driven to put in the extra effort necessary to achieve Top Search Engine Search Results for YOUR Business in Your Local Market! PERIOD. 
So far in 2021, Globally, 92.6 % of Search Engine Searches start on Google.  Do you want to know where businesses go to die? The second page of Google of course! 
We specialize in Website Search Engine optimization and video marketing for small businesses. Regardless of the type of business you are in, if your website comes up on the top of the top page of Google search results for your type of business product or service in your local area, your website traffic will increase. 
Why Small Business Digital Marketing?
Simple. At Tech Media Marketing, Inc. we are passionate about helping small, local businesses compete with the big companies online and grow their business. Medium to large businesses typically hire large digital marketing firms with tons of overhead or employ teams of digital marketing employees, All those huge overhead expenses are paid, by – the clients. 
Come on. This is the Digital Age. Our Team of experienced professional developers, graphic artists, video marketing specialists and writers or website bloggers all work from home and our entire focus is achieving Top Search Engine Placement for your business on Google. 
We have helped many small businesses from attorneys and real estate companies to carpet cleaners, pest control companies, cleaning companies, therapists and contractors, doctors, chiropractors and dentists, dominate the top search engine results for their target keyword searches for their business in their local market. Our pricing is very competitive and we will do the little, tedious, time-consuming website optimization tasks that most SEO companies skip, or are not aware of.  
AT the time of this update, (8/27/21) 98.84% of our website search engine optimization clients are # 1 on Google for the target keyword search for their business in their local market, Local search marketing dominance. It's what we do. 
Testimonial ~ Attorney Jonathan Smith at Advantage Legal Group in Bellevue, WA.             www.AdvantageLegalGroup.com   
"Our website traffic is up more than 500% and we are receiving more leads and converting more clients off our website than ever.  Tech Media Marketing's SEO program paid for itself the very first month.
My website dominates Google and YouTube for "Bellevue Bankruptcy"   "Western Washington Bankruptcy"  and  "Seattle Mortgage Mediation"    I highly recommend Tech Media Marketing SEO services"
Jonathan Smith – Attorney at Law  –  Bellevue, WA.  
Here's another SEO case study.  Ryder Law Office having never done any marketing in the past asked Tech Media Marketing, Inc. for help with a website and Search Engine Optimization.   It takes time to optimize any website for search engines especially a brand new website at a newly registered domain name.  In less than 3 months we have them on the top search results page on google for "Edmonds Personal Injury Attorney"   Their website RyderLawOffice.com is #1 under the paid advertisements, they are # 1 listing in Google Places  and their marketing video we created for them is on the first page of google as well as #1 on a youtube search.   Now that's how you gain market exposure online and drive traffic to a website. 
Effective Search Engine Optimization requires consistent distribution of quality content with keyword phrase backlinks to your website. At Tech Media Marketing, Inc. we employ a number of strategies from quality "white hat"  backlink building, article distribution, blogging, social media, video marketing and online press releases